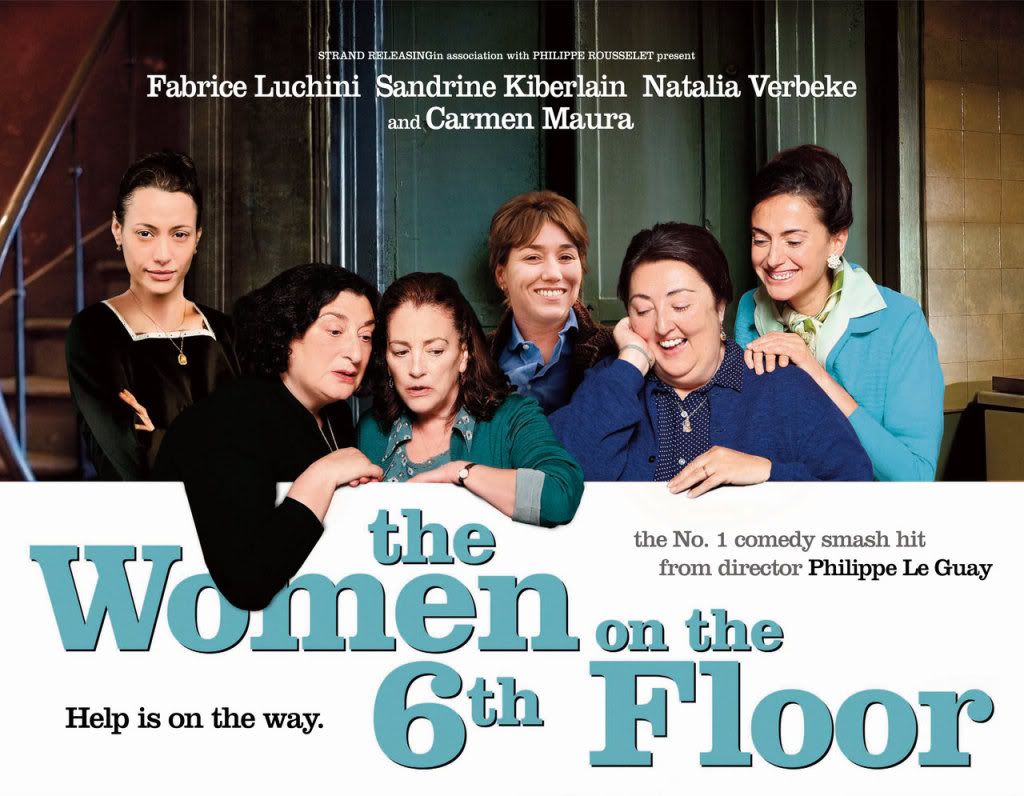 In 1960s Paris, a conservative couple's life is turned upside down by the arrival of a new maid.
Honestly, we have seen this story before; husband falls in love with young and exotic staff and his life falls apart because of it. There is little doubt that The Women on the Sixth Floor is charming enough, but it is not really the lighthearted comedy that it is billed as. There are moments that will inspire a smile, but the audience will hardly be rolling in the aisles. Maybe this is due to cultural differences – the movie is made for a French audience – and something of the comedy is lost in translation.
Fabrice Luchini plays Jean-Louis, the man of the house who becomes enamoured with Maria (Natalia Verbeke). Far from being the sleazy master of the house who is abusing his power, his infatuation with Maria is actually rather guarded and sweet. He lies to his wife about who is the object of his affections, gets thrown out and goes to live with the maids on the 6th floor of their building. From here, he builds a relationship with the women – some trust him, some don't – but this eventually leads to the severing of his marriage. Luchini is sweet and wide eyed, and plays the character as a man who seems to be waking up from years of unhappiness for the first time.
Natalia Verbeke is sweet but feisty as Maria. She knows she is there to serve, but she has no qualms about speaking her mind either. Verbeke is baked up by Carmen Maura, Berta Ojea and Concha Galan who help to form the small community of household workers at the top of the apartment building.
Writer director Philippe Le Guay seems to have realised – through the commercial and critical success of The Help – that the story of the women who form the backbone of the household, but can be fired at will, is one that audiences will identify with. There is plenty within the film that is interesting, but the fact is that we have seen this story before and, without social issues as a backdrop, The Women on the Sixth Floor feels like a light copy of The Help.
In all, The Women on the Sixth Floor is rather sweet and mildly entertaining, but there are social and personal issues mentioned then skimmed over that would have made for a much broader and interesting story, rather than the love story that is brought to the fore.
Rating: 2/5